A timeless and powerful message of resilience and leadership
True Grit Advice for Tough Times: Sometimes all we need is someone to remind us how the improbable can be made possible
"Your ability to turn tragedy into wide-spread, positive influence is so remarkable."
It is the single most moving lecture I have ever attended.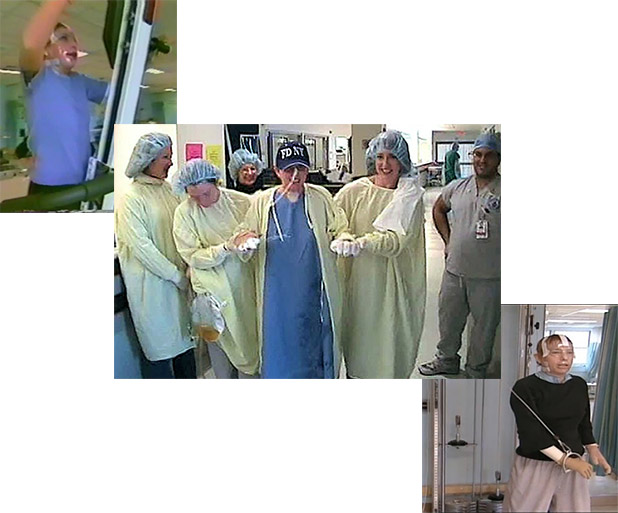 Lauren Manning shares life-changing lessons on overcoming adversity through the power of courage, determination, the will to keep fighting, and the belief in making every day count.

Lauren is a renowned role model for anyone struggling to find the strength, fortitude or inspiration to surmount personal or professional challenges. A former managing director and partner at Cantor Fitzgerald, Lauren battled against all odds and emerged from the fires of the September 11th terrorist attacks in New York. Chosen by CNN as one of the most intriguing newsmakers of their first 25 years, and named by the president of the United States as the personification of American resilience, her story has been chronicled globally, including her New York Times best-selling memoir, "Unmeasured Strength."

On stage, Lauren captivates with a profound message of leadership, resilience and will. Tactfully incorporating humor with valuable insight on achieving both personal victories and professional success in the face of unspeakable adversity, Manning inspires us all to recognize our inner strength and power to prevail.
Business Growth/Strategy | Managing Radical Change | Harnessing Personal Courage | Inspiration
Crisis and Risk Management | Narrative Medicine/Healthcare | Women's and Disability Issues | Early Stage Venture Support
Innovating Personal and Professional Growth | Inspiring Better Performance | Overcoming Adversity
Leadership/Team Development | Survival/Resilience | Risk Taker | Personal Peak Performance Management
"The Win is in the Effort."
- Lauren Manning, Unmeasured Strength
I am eternally grateful for your participation … It was a stirring, heartfelt moment in the program - and one I will never forget.
You were OUTSTANDING today with our Business Technology Leadership Team at AbbVie. You are captivating, inspiring, and genuine as a person. I can safely assume that you receive many notes and letters about how you have inspired and changed lives through the sharing of your journey. Your ability to turn tragedy into wide-spread, positive influence is so remarkable. I will count myself in that list of many touched and inspired and poised to try to employ the lessons you spoke of – to make a choice to thrive!
Lauren proved to be a dynamic speaker who touched all the right chords of this high-powered audience. Her story of overcoming unthinkable odds had a connection that was difficult to turn off...both intellectually and emotionally, and the spirit she projected was genuine and heart-felt.  She is a true inspiration for anyone today trying to succeed on any number of levels.
Lauren is an extraordinary spokeswoman and clearly communicates her message to her audience. Our leaders were moved by her presentation and left reconnected to their purpose.
We believed that having Lauren speak would provide all who attended with hope for a better world and we were absolutely correct … Her words will never leave any of us.
On behalf of all of us at 92nd Street Y, our heartfelt thanks for a truly inspirational program about your extraordinary book, 'Unmeasured Strength' and incredibly moving personal story...Our audience was so moved by your resilience and perspective, and encouraged by hearing how you have rebuilt your life.
Lauren is fantastic and she did a wonderful job.  She is one of the most genuine individuals that one could ever meet and her message is so inspiring.  We had a very special day with her.
She was AMAZING!!! I can not tell you how much we enjoyed her. 
Lauren Manning's Unmeasured Strength: A Journey of Survival and Resilience defines the word "inspiring". And, for all the attendees, and their friends and families that they pass the message on to, it will have an impact far beyond just today.
What an amazing talk ... We have received a flood of emails thanking us for this event – more than any prior event. I just can't say enough.
Your strength and courage in the face of adversity continue to inspire.
...I gotta tell you she was amazing. Could hear a pin drop, everyone was riveted. Her story just kept getting better. Clearly an amazing woman.