A survivor's awe-inspiring story of how she overcame tragedy and re-created herself as a wife, mother, and woman
Oprah Daily
Books on the 20th Anniversary of 9/11 Elevate and Enlighten
We read — to make sense of complex history, to grasp tectonic cultural quakes around the globe, and to mourn lives cut short amid fire and ruin. - 2021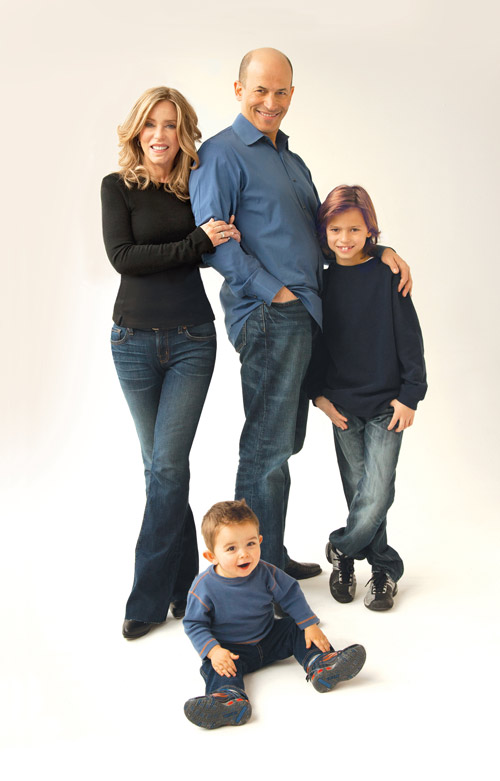 She was a hardworking business woman, had a loving husband and an infant son, and a confidence born of intelligence and beauty. But on 9/11, good fortune was no match for catastrophe. When a wall of flame at the World Trade Center burned more than 80 percent of her body, Lauren Manning began a ten-year journey of survival and rebirth that tested her almost beyond human endurance.
Long before that infamous September day, Manning learned the importance of perseverance, relentless hard work, and a deep faith in oneself. So when the horrific moment of her near-death arrived, she possessed the strength and resilience to insist that she would not yield—not to the terrorists, not to the long odds, not to the bottomless pain and exhaustion. But as the difficult months and years went by, she came to understand that she had to do more than survive. She needed to undergo a complete transformation, one that would allow her to embrace her life and her loved ones in an entirely new way.
Fleeing the burning tower, Manning promised herself that she would see her son's face again. Courageous and inspiring, Unmeasured Strength tells the riveting story of her heroic effort to make that miracle—and so many others—possible.
Leadership | Courage | Resolve | Life Changing | Relationship Management | Hope
Riveting | Transformative | Resilience | Finding Power | Finding Peace | Love Story
Life Imperfect | Managing Risk | Self-Reliance | Teamwork | Miraculous | Inspiring | Life Guide
Life Lessons on Leadership, Courage and Resolve
Lauren and Greg's books were life saving, life affirming guidebooks. Essential messages for any couple or family going through the challenges of death, disease, injury or trauma.
Selected Reviews for Unmeasured Strength
Intense, humbling, Manning's story is, above all, amazing.
Unmeasured Strength is a gripping tale of [Lauren Manning's] long fight back from a devastating injury that easily could have killed her… She has valuable lessons to impart about the personal challenges of overcoming physical and emotional adversity.
One of the most extraordinary books I've read in a long time. I recommend everyone go and read this, because it's a tale of inspiration and courage when I think many would have just packed it in.

Dear friends, amazing, strong women - my life supporters, Lesma Williams, Kareen Brown, Joyce Frater, Tyler (aged 1 year 10 months ) and me.
This is a very inspiring book.
Unmeasured Strength is both an enduring story about the resilience of character and an ode to the human determination to defeat evil. Lauren Manning did what the mighty Greek Sisyphus could never do: push the boulder to the top of the hill and never let it roll down. She has written a brilliantly vivid, wholly empowering tour de force that makes the impossible seem possible; her inspiring example just may teach us how to reverse our fates.
An extraordinary story of the spirit's triumph over pain and the body's will to stay in this world despite being literally burned alive in the fires of the Twin Towers…This is a message of hope that we can all be grateful to share.
Manning's inspiring memoir records an extraordinary path of resilience and willpower.
Unmeasured Strength is an extraordinary book. It is heartbreaking and shocking, compassionate and uplifting. It is a testament to determination and to love. Manning shows that life has things worth fighting for, if you have the clarity to see them and to fight unwaveringly until the end.
[An] uplifting story of courage, love and compassion… With honesty and simplicity, Manning details her miraculous escapes first from the crippled North Tower; then from limb amputation; and then from death, which stalked her relentlessly for three months. … Ten years later, her life has returned to 'normality' thanks to the unstinting love shown her by family, friends and strangers.
If you ever wondered how one individual can face a set of circumstances so thoroughly devastating, yet come out from the ordeal not simply intact, but stronger, the answer is in this book. This is the remarkable account of an 'unconquerable soul.'
Unmeasured Strength is an act of courage almost as extraordinary as the struggle that inspired it. While I've always been proud of Lauren as a survivor, I'm now really impressed with her as a writer. This is a book everyone should read.
No published reviews have done justice to Manning's story. It's a story not just of 'unmeasured strength' but what have been divinely inspired courage, faith, and steely determination…The audio book is truly special: she is not just reading the book but reliving it, and you can hear the love she feels whenever she talks about the family that inspired her to keep going and the determination to not let those bastard terrorists make her one more victory notch on their belts. Unmeasured Strength has been praised far and wide as a story of courage, the ultimate inspirational story. And it is. Buy it and read it, then gift it to a friend or relative. Or do as I did and get the audio book and listen to every minute of it as you drive — then gift it to a friend or relative. If you're facing big or small adversities it's required reading — not because it'll put your problem in perspective but because it'll inspire you to reach down into your own gut, set some goals other might suggest are unrealistic and then — literally — never say 'die.
This book is truly about Lauren and what she went through, but it is also a story about a husband and wife who have worked hard to remain together despite life-altering circumstances…He has remained by her side, and the photograph showing the two of them running with the Olympic torch in 2004, seemed significant to me, showing how through it all the two were in this together…Unmeasured Strength is a story of survival, of hope, of determination. A decade after the attacks, I feel connected to Manning as I once felt to the young widows of 9/11…Lauren Manning's story is one that is an inspiration to all.